(This blog is an expansion of my post, Authors Riffing on Why Books Save Lives, that originally appeared on the Literacy & NCTE blog. The original post is copyright 2017 by the National Council of Teachers of English and is used with permission.)
I was on Zoom again the other night meeting with the Feminist Book Group I've been a member of for over 30 years.  We were discussing Megan O'Rourke's The Long Goodbye, a lovely memoir of her mother's dying.  All but one of the twelve of us present that night had lost our mothers, one as recently as this summer and many much longer ago. The only living mother is 100 years old. We began our discussion by sharing a photograph and a memory of our mother and, then, we talked about the book.
We, who have known each other for many years, learned more about each other that night and about our mothers. One member even shared a resource about dying as a natural process, a source many of us are now ready to consult for ourselves. None of us was dying that night, although several previous members have, but The Long Goodbye, like the nearly 400 books we've read month by month over the years, enriched our relationships with one another, the text, and, yes, even ourselves.
 Maybe it's the COVID pandemic or the increasing numbers of shootings in my little town and across the nation, but grief was the theme of the last two books we read in a second book group, one I've been a member of for over 20 years and whose members were my colleagues at the National Council of Teachers of English (NCTE).
"I knew innately that books saved lives, that kids were up to reading books that adults often complained about…"
Last month we read The
Beekeeper of Aleppo
by Christy Lefteri and, the month before,
Afterlife
by Julia Alvarez. Each of these authors painted a sweet, albeit sad, picture of the characters trudging through their own lives while living their grief for a loved one. I found myself grieving with them, of course, as they journeyed toward a different life without a son in
Aleppo
and a husband and sister in
Afterlife
. I felt that gnawing disconnectedness, the tears of sadness, the anger for the loss, and the uselessness of trying to fight against what has happened. Vicariously, I grieved not just for them but for the thousands recently lost to war, shooting, and pandemic; for their families;
and
for my losses.
While retired now, I spent my career reading and writing with students and teachers.  As director of NCTE's Intellectual Freedom Center, I also spent a good deal of time defending the rights of students to choose and read various books in the classroom and of their teachers to select those texts. I knew innately that books saved lives, that kids were up to reading books that adults often complained about, and that kids benefit greatly from those books.  But I needed proof.
So in 2016, Joan Bertin, now retired executive director of the National Coalition Against Censorship, and I, then director of the NCTE Intellectual Freedom Center, conducted a survey of authors whose works we'd defended recently. We had a hunch about three things that the survey proved to be true: 1) what books mean to kids doesn't figure enough in defenses of challenged to books; 2) that kids tell authors what books mean to them; and 3) that "kid testimony" could become some of the best rationales for kids to read these books.
The results of the survey confirmed our hunches. Kids told us . . .
This book saved my life. It helped me confront a serious issue and deal with it.
Crank [by Ellen Hopkins] saved my life, opened my eyes to the world I was exposing myself to and rapidly getting drowned in. And then, two years later it did the very same for my little brother…. He was doing meth the night he read it, with his at-the-time girlfriend. They quit the very next day. You've touched our lives forever- and I'll always be more thankful than you'll ever know.
Crank … helped me out by giving me a voice to tell someone what happened to me…. By the time I was 5, the only thing i knew was abuse. When I got put into foster care… I didn't speak, i couldn't find my voice I don't know why I picked up your book, but it seemed to be the key to my voice…. Please stay strong and keep looking out for us, the kids without a voice.
"Please stay strong and keep looking out for us, the kids without a voice."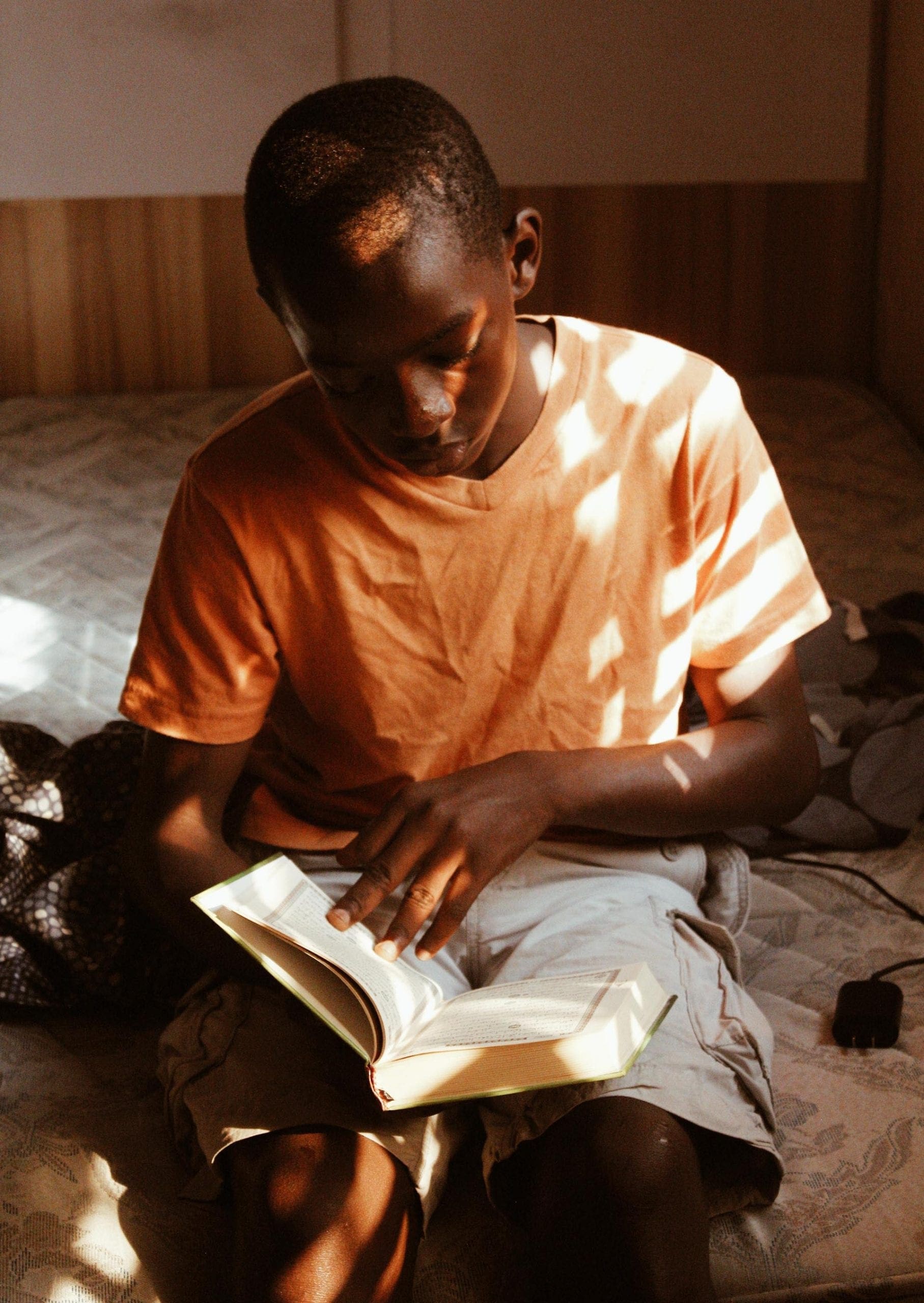 This book made me realize that I'm not the only one with problems; it helped me feel more normal and less alone.
 [After reading The Miseducation of Cameron Post by emily m. danforth] I finally feel like it's not some dirty secret that I'm attracted to girls. I finally feel like I don't have to be ashamed of this secret that has been sitting on my shoulders for so many years. I can't thank you enough, you changed my life. Thank you, thank you, thank you.
[The Miseducation of Cameron Post] helped me, the confused 15 year old I was, understand the feelings I was having. And I can't thank you enough for that. Your book changed me.
This book made me more empathetic, tolerant, and accepting, of myself and others. It helped me relate better to others and talk to them about things we never would have discussed otherwise.
Your books [Phyllis Naylor Reynolds' Alice series] have made me laugh, have made me think, and most importantly, have made me feel more normal. I consider your series to be some of the most pivotal books that I read as a pre-teen and teenage girl. Without the series, I would have felt a lot more lost and confused….
[An Ellen Hopkins' book] made me realize how many more people out there go through what I have been through …. If it weren't for reading the graphic truth about drugs, sex, and even self-mutilation who knows where I would have ended up.
The Alice books relate to all the problems girls have. I was sincerely grateful for them when I got my period at nine years old.
This book turned me on to reading. It was the first book I ever read all the way though.
[Matt de la Peña's] We Were Here was the book that got me into reading. I mean I read books before but not as often as I do now. That book was freaking amazing!
I read it when I was 12 or 13 years old…. I became in a reader thanks to  Eleanor and Park [by Rainbow Rowell]… There are a lot of Eleanors around the world who need someone to identify with.
"….It Closed A Big Hole In My Heart…. If It Wasn't For You I Would Still Hate The Skin That I'm In."
This book understood me the way no one else does. "I don't know how I'd have gotten through adolescence without it."
I Am 15 Years Old…. I Just Read [Matt de la Peña's] Mexican White Boy. It Was Probably The Best Book I Have EVER Read. I Had A Problem With My Skin Color As Well. So It Was Very Touching And It Closed A Big Hole In My Heart…. If It Wasn't For You I Would Still Hate The Skin That I'm In.
Eleanor is fat, and so am I, and you never see fat girls in YA lit. Ever. Society teaches us that fat girls don't get love, that they're a joke, that they'll never be the heroine – and Eleanor is a heroine…. This book has touched my life, and helped me see myself in a better light, and I don't want that opportunity taken from anyone else. [about Eleanor & Park by Rainbow Rowell]
This book inspired me to want to do something with my life.
After reading your book [one of Chris Crutcher's], I have realized that Life passes too quickly to take anything for granted. So after thinking this, what did I do? I tried out for the football team. I became captain of my reading bowl book team… I participated in my school's debate team…. I wrote stories, poems, and songs. I have been living life as I have never lived it, and am loving every second of every day.
After reading [Chris Crutcher's] Whale Talk, I sat down with my mother to just talk.
Being the only white boy from my hood, I struggled to get into the game from a very young age… After I finished the book that night, I burst into tears. I cried for the first time in a very long time because I realized that my life had come to the most important fork I had seen yet. Either go to [college] or stay in the impoverished neighborhood that I had come from…. Your book may have saved my life.[about The Other Wes Moore by Wes Moore]
In 2017 at the NCTE Annual Convention, Joan and I presented our findings during a session featuring three young adult authors: Matt de la Peña, Jason Reynolds, and Laurie Halse Anderson.
Matt de la Peña started off by reminding us that while books can save the lives of readers, they also save the lives of writers—that there's an obvious symbiosis between writers and readers and that, for writers, respect for the reader is a big part of the equation. He told us how and why his book was removed from the Mexican-American Studies program in the Tucson, Arizona, Schools, how it was a student who came to him for help because his book really meant something to her, and how he sent contraband copies of Mexican White Boy to the students whose copies had been taken right out of their hands.
Matt de la Pena, Jason Reynolds,
Laurie Halse Anderson
"Wished I'd had a book we could cry into," Jason Reynolds lamented, referring to the story he'd just told us about watching a friend get arrested for a crime he didn't commit, basically for being Black. He went on to remind us of the "beauty of books to create a space for that ice to melt slowly." He chastised people for their fear of being human, their fear of discomfort, and noted that these fears keep our kids in danger and insure that he "gets banned as a person every day."
Laurie Halse Anderson reminded us that "The truth is that we save each other."  Then she shared a post-it note comment from a reader who said, "Comfort is the biggest privilege of all because if you're comfortable, you don't have to be afraid. Until you can see yourself, you cannot be yourself."
 It's been a very long time since I was a maudlin 10th grader weeping my way through the thousand pages of Gone With the Wind and slogging through the "Slough of Despond" in John Bunyan's The Pilgrim's Progress.  But I have never lost my way from books or from reading for myself and with others. Now I read in every genre—interspersed with my dessert of mysteries—and daily enjoy reading with my eyes and ears. Books have delivered me to myself and to the world. And what they have given me, what I've learned and keep learning is—well, it's so very much of who I am.