In December 1960, when I was six and a half, my paternal grandmother, whose beautiful given name was Feliciana, gave me a book for Christmas. I had just been skipped up to second grade in school, having been bored to tears in first grade because I was already reading at a fifth-grade level.
My grandmother, wisely, gave me a book that didn't bore me. In fact, it changed me forever. In some ways, I think it saved me. 
The book was E. Nesbit's Five Children and It, a classic British fantasy first published in 1902 that later would inspire J.K. Rowling. 
Five Children was funny, smart and unlike any other book I had read. It conjured a magical Edwardian world of vicars, pony carts, shillings and Norfolk suits. Five Children made me an Anglophile and a fan of Edith Nesbit and her other books, especially The Enchanted Castle and The Railway Children. And ever since, I have loved imaginative literature. 
My grandmother died just four years after that Christmas. She died on New Year's Eve, in fact, the last day of 1964, on the way home to Corpus Christi after spending the holidays with us in Pensacola. She had come to visit us with her elder daughter, two granddaughters and a grandson –- my three teenage cousins and my aunt. Grandma was 66, the same age that I am now. She died, along with all of them but her grandson, in a horrific, fiery automobile accident on a coastal road in Ocean Springs, Mississippi.
 _____
It was early in the morning, probably about dawn or not much later, dim and very foggy there on the coast. A young woman, a minister's wife, somehow got on the highway going the wrong way, and an approaching gasoline tanker truck spotted her and jackknifed to avoid her. The tanker truck rolled, gasoline spilled, and then cars began to crash into it, and the tanker burst into flames that consumed the cars in an instant.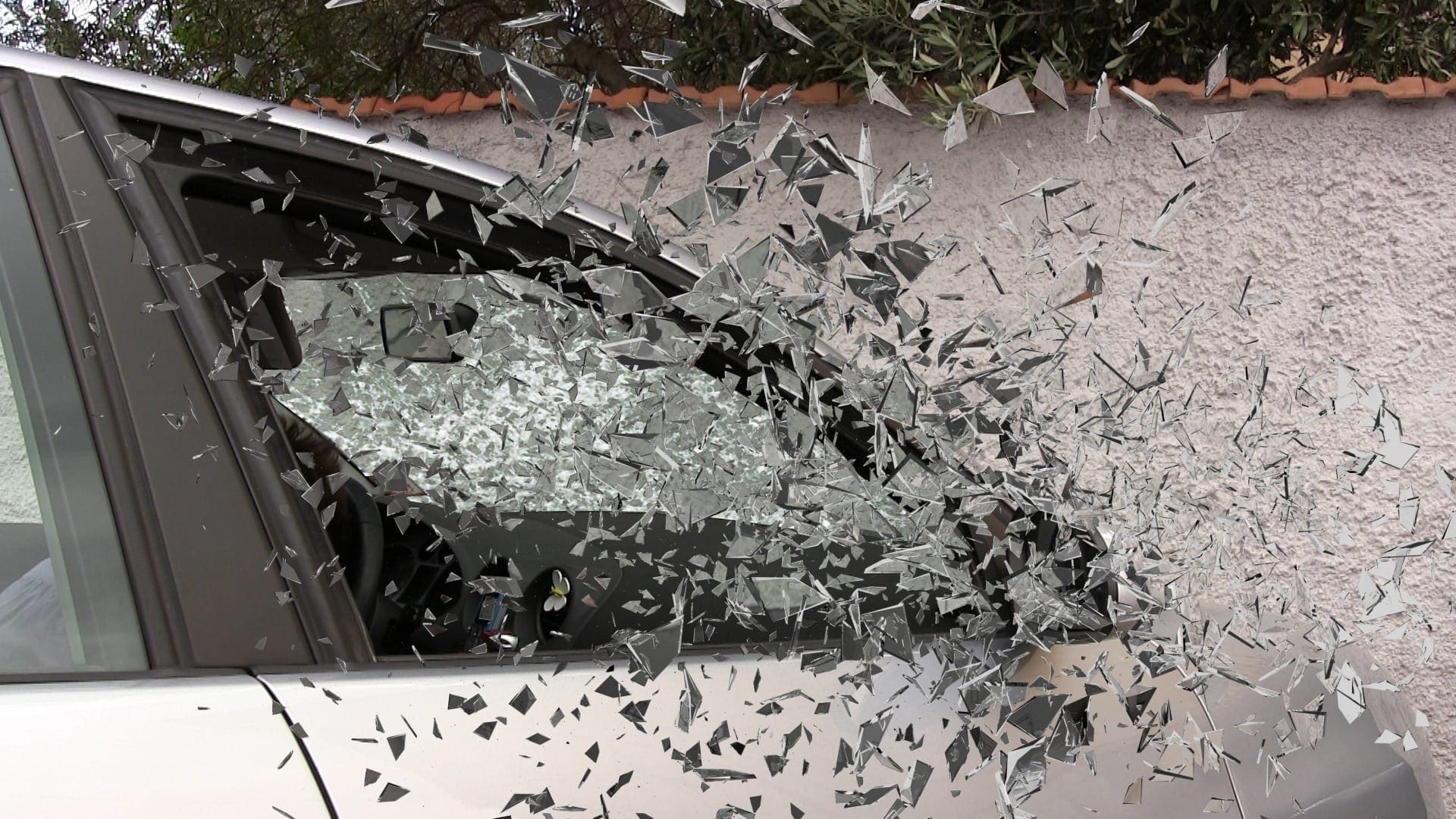 The shocked young woman abandoned her car and fled. We heard later that she had a nervous breakdown and spent some time in a hospital when she realized she had caused the deaths of so many people –- the four in our family, who were all in one car, and a woman in another car. She lived for nearly another fifty years and died in her 80s, having had a full, long life –- having had the children my cousins never got to have, the grandchildren my aunt never got to have.
I suppose I should not begrudge her the fact that she caused so much heartache, changed so many lives for the worse, destroyed three generations of a family, and still she lived while Feliciana died, and Elia, and Cynthia and Betty. Only their brother Frank, whom we called Buster, had survived somehow.
I was ten and a half that New Year's Eve. I remember that the phone on the kitchen wall rang, and when my parents answered it, we did not know who they were talking to –- only that, from the profound shock and sudden sorrow in their voices and in their faces, it must be very bad news. 
"What happened? What happened?" I asked, dreading the answer but desperately needing to know."
-My mother turned from the telephone, where my father was still listening to someone –- probably one of his brothers –- telling him that their mother and sister were both dead. It must have seemed incredible to Dad, when just a few hours before they had waved goodbye to him and driven away in the dark. 
Mother's face was ashen. She spoke brokenly through her tears, nine words I will never forget:
"They're all dead except Buster, and he's all burned."
I ran to the room I shared with my sister, threw myself on my twin bed and sobbed for a long time. I could not believe it could be true, yet I knew it must be true or my parents would not be weeping. I had never really seen either of them cry before. Both of their fathers had died long ago in the postwar years and still fairly young, it was true; but nothing, nothing like this had ever happened to us.
It felt like the end of the world. I remember thinking to myself, and then saying aloud in a wail: "I'll never laugh again. I'll never sing again." I really believed it, then. It felt impossible that I might ever be happy again, that any pleasant future could exist in the aftermath of that terrible morning.
Much of what happened afterward is a merciful blur to me. My parents packed their suitcases and drove to Mississippi, where my cousin lay in a hospital in critical condition. He, at barely 18, had been the one driving. He had been thrown clear somehow, most likely having instinctively reached for the door handle just before the impact.
It was useless; he couldn't have reached any of them. But he had to try to get them out, and he nearly killed himself trying.
Finally, my cousin had to retreat from the flames, sobbing and screaming in terrible pain from the burns and from the knowledge that they all were gone. He would suffer untold agony and undergo numerous skin grafts to repair the severe burns covering his hands and arms. But he would survive and would, as an adult, become a firefighter. To this day he carries those scars, the mute reminders of that morning when he tried so desperately to save his mother, sisters and grandmother, all trapped in the burning car.
"The scorched-black place on the pavement stayed there for years…"
When my parents got to that part of the coastal highway, later that same day, there was a detour constructed around the still-smoking wreckage and the sizzling ashes from the accident. The scorched-black place on the pavement stayed there for years, and for years we saw it every single time we drove to or from Texas to see the family. It stayed there until the State of Mississippi at last, to our everlasting relief, paved it over and it vanished into memory.
____
My parents stayed gone for what seemed like a very long time, two weeks at least, perhaps three. They took none of us with them. They had serious family business to do; we, meanwhile, all had school to resume after the holidays ended. They had adult friends from the church move in temporarily to look after us during those unending weeks. I don't remember anything about that time, except for my kindly, white-haired principal drawing me aside in the corridor to tell me: "I'm sorry about your grandmother."
I nodded dumbly. It wasn't only her, though, I wanted to tell him. It was all four of them. They were all gone, except for Buster, and he was all burned.
I don't remember my parents returning from that trip, but of course they did, and we picked up the frayed threads of our lives and went on, after a fashion. Nobody laughed or sang in that house for a long time. And every time my parents traveled for any reason, even just for the day to a church conference, my worry would simmer and then come to a smothered boil as I panicked quietly until they got back.
Because we did not live in Corpus Christi, we did not get any of my grandmother's personal belongings or any pieces of furniture from her little white house. It's a house that I remember well, because it had stairs up to a second-floor attic bedroom where the big boys got to stay. I had never been in a house with a second story except for Grandma Feliciana's house on Mary Street. Those stairs were always tempting me to go up when I hadn't been invited there.
They emptied her house before I ever saw it again. Then they sold her house, and eventually it was torn down. I suppose something else was built there on the lot, some commercial building probably. There was nothing special about that house, except to us. 
Five Children and It was one of the very few things that I had to remember my grandmother by, along with a last Christmas gift or two. I read it over and over again as a child, as a teenager and as an adult, so many times that I can't even guess at a number. I probably have much of the book committed to memory by now.
That volume shows the signs of devoted reading, but it has held together amazingly well. I never open it without looking at the flyleaf page where Feliciana had written in her graceful blue-ink script:
        To my dear granddaughter Joyce, with much love from your Grandmother Sáenz.
She did love me, and I loved her. And every time I read the book that she gave me –- as I've done countless times now –- I escape into that wondrous place I first discovered when she was still alive. I am transported to that sunny Kentish summer where five ordinary kids could get into incredible amounts of trouble with the help of a cranky, wish-granting creature called the Psammead.
I imagined myself best friends with sensible Anthea, the heroine, but I grew to love the rest of the Five Children as well: Robert, Jane, the baby brother called The Lamb, and even bossy big brother Cyril. Of course I loved them: They got me through one of the worst times of my life, after all, that second half of sixth grade. That time when I don't remember laughing, when I might've sung but rarely, only as directed in music class or in church. Never because I felt like it, that year.
I don't recall if I ever told my grandmother what she did for me, by giving me that book. I often wish I could tell her how profoundly she changed my life, how Five Children and It helped me survive the miserable year 1965.
The children in Edith Nesbit's story wished for wings and magically had them for a single day. But my grandmother's gift gave me wings of imagination. All these years later, they still let me escape into books.
Editor's Note: This essay has been adapted and expanded by the author from its original publication in The Dallas Morning News on Dec. 25, 2016.